Ukraine - Germany Interstate Bus Lines
Reputation that stood the test of time
INTERNATIONAL TRANSPORTATION UKRAINE – GERMANY
Shevchenko Transport Company offers you our services.
Our company is one of the most professional and reliable companies in Ukraine, we have been engaged in international passenger transport services for a long time. We guarantee you up-to-date services and individual attention to every passenger. Have no doubts: with us you'll have the safest and the most comfortable trip! We are constantly working to improve out services and strive to make your experience with us as pleasant as possible.
We offer you an enjoyable trip in the bosom of family and friends.
Booking a trip with our company is a great choice!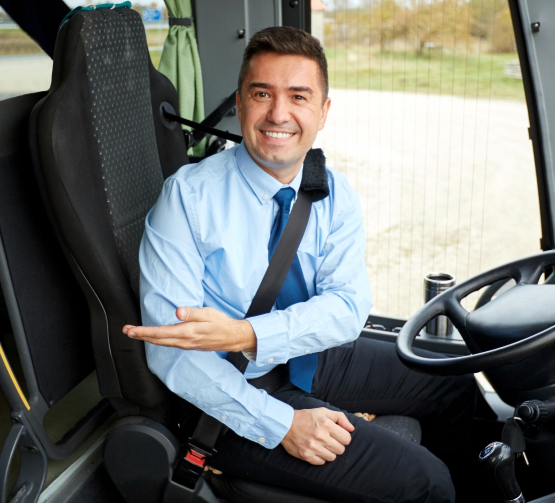 22 years on the market
Правильный выбор
Почему стоит
сотрудничать с нами?
Мы осуществляем пассажирские перевозки уже долгое время.
У нас много постоянных клиентов.
Качественные
услуги

Мы сосредоточены на предоставлении высококачественных услуг по пассажирским перевозкам и делаем всё для того, чтобы наши клиенты оставались довольны.

Удобства и безопасность

Наше узкопрофильное направление позволяет направлять наши усилия на повышение удобства и безопасности пассажиров.

Акции и
скидки

Мы постоянно предлагаем различные скидки, акции, викторины и розыгрыши для наших клиентов.

Забота
о пассажирах

Мы заботимся о наших пассажирах. В любой ситуации мы предлагаем самые оптимальные для клиента варианты к разрешению вопроса.

Комфорт
в пути

Комфортабельный салон, телевидение, Wi-Fi, минибар, кофе, чай - всё это сделает пребывание в дороге гораздо приятнее.

Положительные эмоции

Мы стараемся, чтобы поездка автобусом в Германию оставила у вас только положительные впечатления.
Выбирайте Компанию «Шевченко» – мы развиваемся и делаем
всё, чтобы вам снова захотелось осуществить поездку из
Украины в Германию с нашей компанией.
Ukraine - Germany - Ukraine
Popular
routes
We have been carrying out passenger transportation
for a long time. We have many regular customers
Dear passengers!
We offer trips
from Ukraine every tuesday, wednesday, thursday, saturday and sunday and trips from Germany every tuesday, wednesday, friday, saturday and sunday
:
Dortmund, Münster, Osnabrück, Bremen, Hamburg, Berlin, Cottbus, Lviv, Rivne, Zhytomyr, Kyiv.
Current Entry Restrictions in connection with SARS-CoV-2 / COVID-19